The official agenda: coronavirus and climate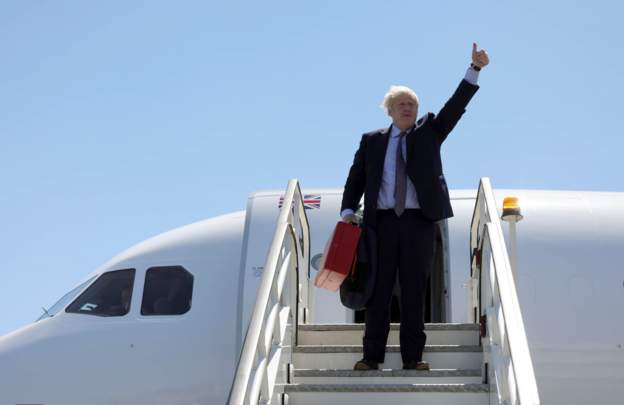 Aside from
xo
Brexit, Johnson and Biden will work on efforts to resume transatlantic travel and agree a new "Atlantic Charter" aimed at refreshing the relationship between the UK and US.
The roll-out of the coronavirus vaccination programme and climate change are high on their agenda.
It is understood Johnson and Biden will agree on Thursday to launch a taskforce to make recommendations on safely resuming international travel.
But Biden's close interest in issues affecting Ireland will mean that the dispute over the Northern Ireland Brexit protocol will feature heavily in the diplomatic activity in Cornwall.